1927 Sampietrino Key
Original reproduction of a Roman sampietrino cobblestone
€ 15,00
1927, refers to the date of the foundation of the Giallorossi club. The Sampietrino Key is a keyring created from the miniature reproduction of the original sampietrino of Rome. An iconic and exclusive object, with the official logo of the team.
You can buy Aeterna Design products directly from our store in Via Giuseppe Sacconi 19, Rome.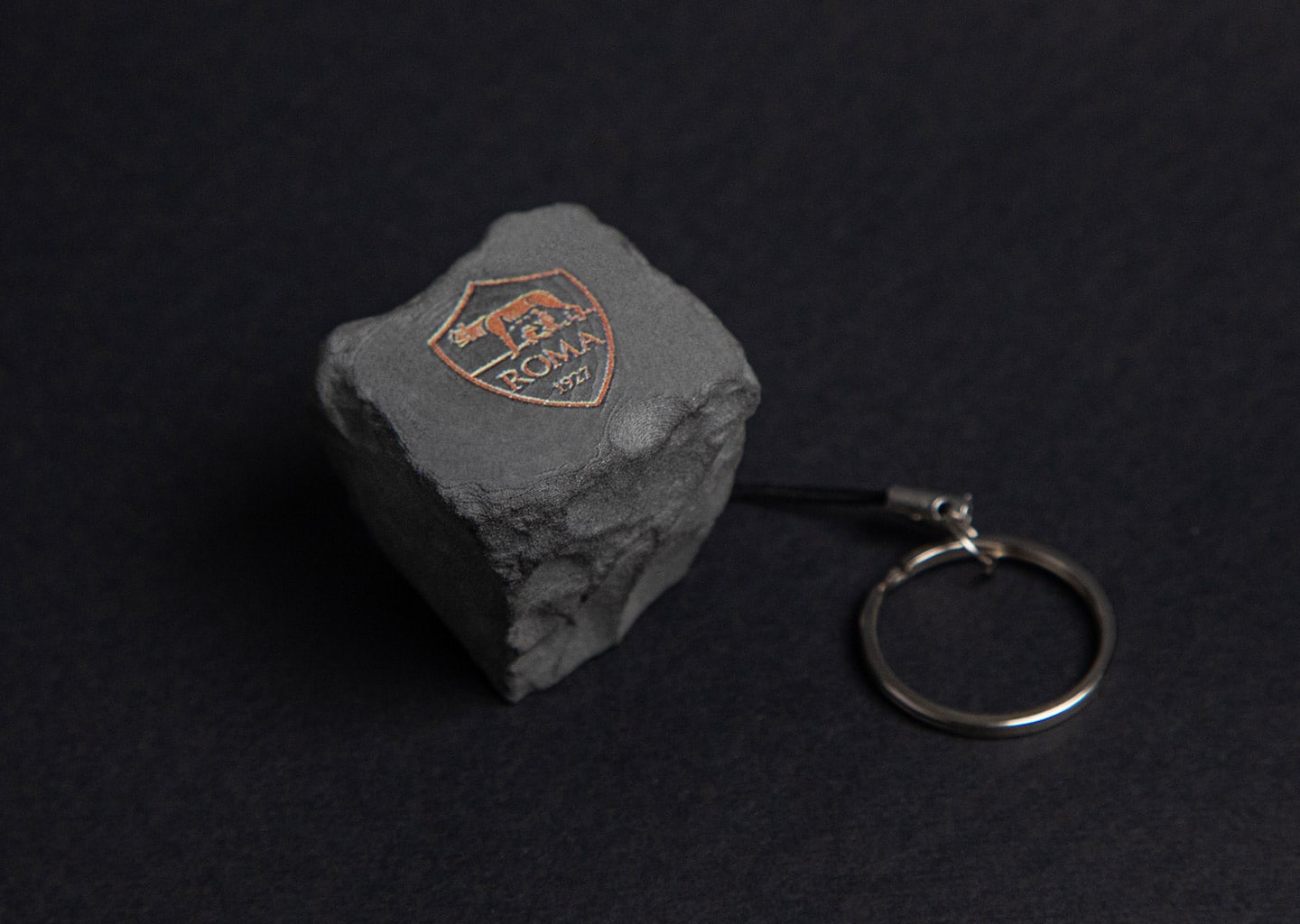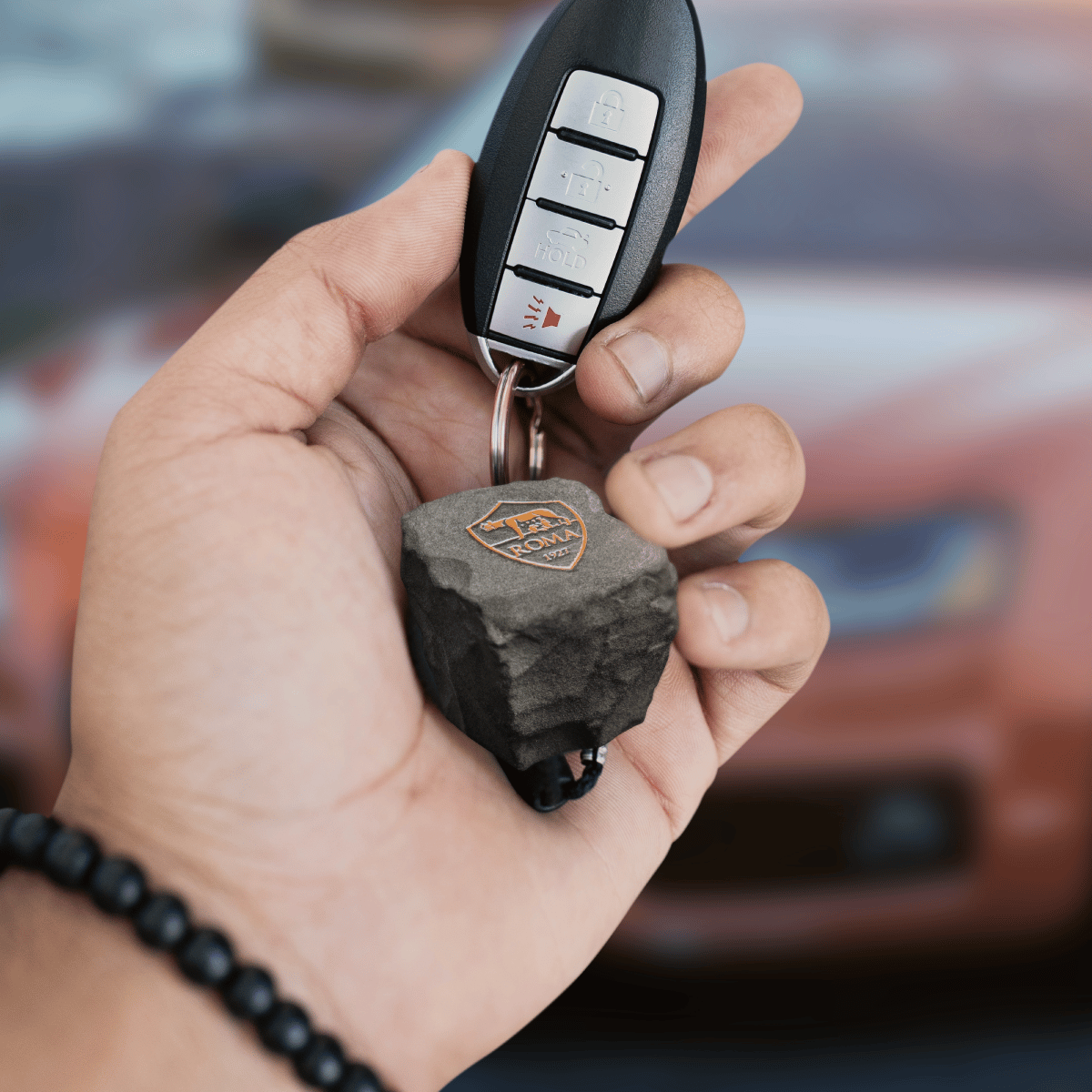 Features
1927 Sampietrino Key is the keyring in the series AS Roma Official Product. It seeks to represent the history and the unique character of the Giallorossi team: its name "1927" denotes the date of the foundation of AS Roma. The logo of the team is printed and engraved on top and at the base of the mini cobblestone is the key ring, inserted in a small hole.
Specific
| | |
| --- | --- |
| Collection | 1927 Sampietrino Key |
| Description | Keychain |
| Material | Nylon powder, woven cord, steel ring |
| Designer | Alfredo Visca |
| Weight | 10 gr |
| Dimensions | 3.4 x 3.4 x 3.4 cm |
| Production | Made in Rome |